You can use the Gmail interface to send and receive emails using an email account you create with your domain. By setting up your domain's email address as a POP3 and SMTP account in your Gmail account, you can use Gmail as an email client (much like you would use Outlook, Mac Mail, or Thunderbird).
Set up Gmail to Send/Receive Email for Your Domain
Step 1: Log into your Gmail account.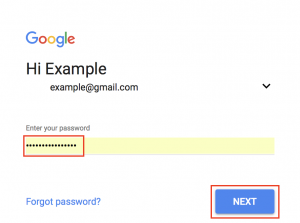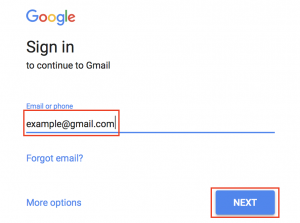 Step 2: Click on the Cog drop-down menu (in the upper-right) and select Settings.

Step 3: Click the Accounts tab.

Step 4: Next to Check mail from other accounts:, click Add a mail account.

Step 5: Enter the email address you created for your domain and click Next.

Step 6: Enter the POP3 settings for your domain's email address. Then click Add Account.

You will see a message stating Your mail account has been added.

Step 7: To continue to set up SMTP in Gmail, select Yes and click Next Step.

Step 8: Enter your Name, as you would like it to appear when sending emails from this account. Also, ensure that the check box for Treat as an alias is checked.

Click the Next Step button to proceed.
Step 9: On the Send mail through your SMTP server page, fill in your SMTP Server (typically "secure###.jbsoftsystem.com"), Username (full email address), and Email Password.

Then, click the Add Account button.
Step 10: Now, Gmail will email a verification code to the email address you just added. You can either click the link in the email or copy/paste the code into the text box and click Verify.

Now you will see your domain's email address in the Send mail as and the Check mail from other accounts sections.
Congratulations! Now, you know how to Setup Gmail for POP3 and SMTP.
In the step number 6, Pop3 settings to be updated as follows,
Pop server : mail.example.com
SMTP server : mail.example.com ( If Send As needs to be enabled)
Pop Port : 110
SMTP Port : 25 or 587
We can uncheck the following options:
Leave a copy of retrieved messages on the server
Always use a secure connection (SSL) while retrieving mail
Never fear, that's why we are here. You can learn about our time proven process in our process section.
A Website acts as a promotional tool that helps you to promote your business among a global audience. It helps in establishing a brand identity since a Website increases credibility of your business. You become more competitive since most of the businesses are establishing their presence over the Internet and you cannot afford to stay behind.
A static Website is one that is written in plain Hypertext Markup Language (HTML) only. Each page is a separate document and there is no database that it draws on. What this means functionally is that the only way to edit the Website is to go into each page and edit the Hypertext Markup Language (HTML) tags - so you'd either have to do it yourself using a Webpage editor like FrontPage, Dreamweaver or pay the Designing company to go in and edit the Website each time you wanted something changed.
A dynamic Website is written using more complex code and can do a lot more. For instance, we can create a log in box through which one can change various parts of the site after he has signed in, such as adding information or products. This is because each page is constructed based on the information in a database, and the information in that database can be changed via another user friendly interface.
The dynamic Websites usually cost more to develop, as they require more complex coding and a content management utility needs to be developed to help you manage your Website information. But in the long run dynamic Websites are cost effective and easy to maintain.
Another benefit of dynamic Websites is that they allow you to change only the content of the site and not the design, so you will not be able to accidentally break the visual style of the Website. They have other benefits when Websites start to get very large, as they make data management much more efficient and your Website more expandable.
Many clients do a combination, having some dynamic areas such as a product catalog where they have to change information or pictures regularly, and leave other pages such as contact information as static pages.
Yes! Once the design for the main page has been completed it will be uploaded to our server for your approval. After approval the rest of Website will be developed.
Our team will take care of the setup, configuration and maintenance of the website, domain registration/administration, website backups, security hardening, server monitoring, uptime monitoring and website installation. Are hosting packages are annual subscriptions.
Yes, we would be happy to look at your existing website and give you a quote for updating it.
A content management system (CMS) enables you to maintain the content on your website without any additional software our technical skill. When using a CMS, you can add new pages, upload images and be in full control of your site - all you need is a web browser and an internet connection
Yes, We provide all our clients with training on maintaining their website via the CMS.