Website is the face of your business.
Web Design Company In Chennai
JB Soft System is a prominent web design company in Chennai serving various businesses since 2001. We have worked on various business verticals in web designing and web development services with an impressive track record of about 2500+ projects. Being termed as an exemplary web development company in Chennai we march forward providing valuable web designing and web development services to the startups, entrepreneurs and businesses across the globe.
We live in a modern society that relies on the internet for basic requirements to big business decisions. There is no wonder that small businesses need a digital profile to show up on the internet representing their products and services for the existing and new customers online. As business websites play a vital role in sustaining your business, you need a web design company in Chennai like JB Soft System. Being one of the early pioneers in web designing and web development services, we help businesses with best in class business website development services at budget friendly costs.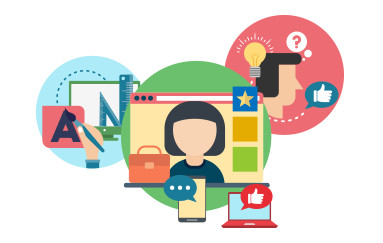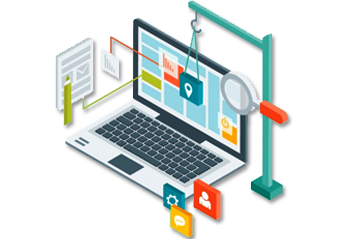 Why do businesses need a website?
Your business will get an instant presence in the online market
Business website communicates 24*7 with prospective clients
Business websites will boost your online visibility and credibility
Data acquired from the website can help you enhance your marketing strategies
Business websites can act as a portfolio of your work and keep your customers updated
A business website can increase marketing effectiveness
Our web design company in Chennai provides development services:
Business web design solutions
Responsive web design solutions
Content management system CMS solutions
Business website development:
Be it a business that requires constant updates or a business that has requirements that do not change, modern technology offers both kinds of business to design a website of its kind. Technically, people in the tech world would differentiate them as static and dynamic websites. You can either design a website that can act as a portfolio or an advanced website with a content management system (CMS) for instantaneous updates on the website. Jb soft system offers premium business web design company providing solutions for both kinds of business requirements.
Being one of the leading web designers in Chennai, we have helped over 2500 businesses in developing and launching a business website. We, JB Soft System with well versed web designers can help startups wishing to start a website or startups who are willing to update their existing websites with respect to the current trends. Another important factor is responsiveness of the website.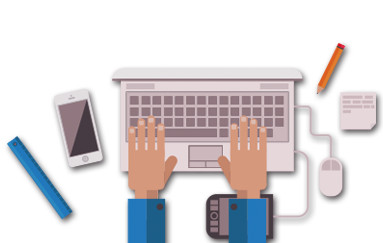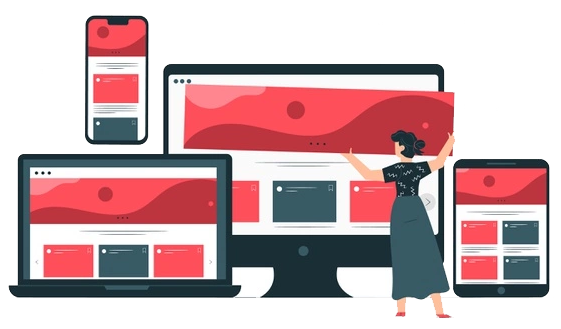 Responsive web design:
This era of humans is sophisticated with modern technology in the form of mobile phones. A recent stat says, 54% of the websites in the web are responsive designs. In simple terms, responsive web design (RWD) is a technical approach preferred by web developers to make dynamic changes to a website's appearance, depending on the orientation, size of the device. This way, businesses can use a single website that can be viewed by various devices from small screen mobiles to large desktops. Along with essential factors, websites need to be responsive with various devices that the visitors could access the website.
JB Soft System has skilled web designers and web developers who are all well versed in delivering websites that are responsive to various devices and browsers. These options are not just restricted for newcomers, it is never too late or early for the business to update their websites with the current trend and technology. We can help you with end to end web designing, maintaining and updating the websites within the expected time frame.
Content Management System CMS
A content management system (CMS) is a software that helps the website owners to add, edit, manage the contents of the website without any prior knowledge in programming. It eases the content creation, content storage, publishing and workflows under a single roof. Another well known feature for CMS is being collaborative. Multiple people can handle and contribute, schedule or manage contents on the website.
JB Soft System, web design company can help you with a CMS based website that allows you to update contents on a regular basis for your business. With a single interface, website owners can manage the entire website's content. Even after the website has been deployed, our developers will continue to support your website with all the technical updates.
Salient features of using a CMS
Feasible website content maintenance.
Instantaneous changes will reflect in the web.
Unlimited page creations.
Feasible media maintenance.
Various plugins support enhancing the website's performance.
SEO friendly website.
Highly accessible from any place and any device.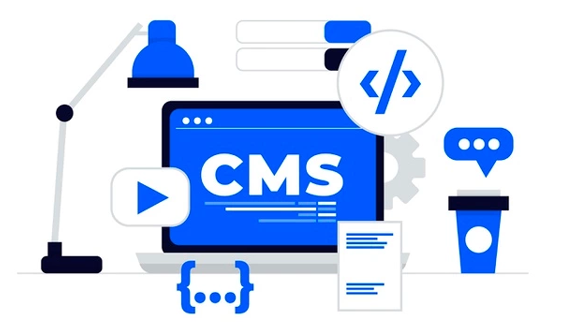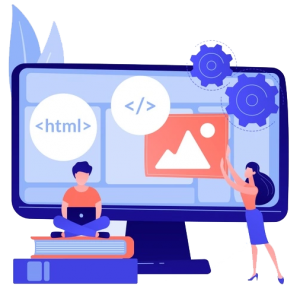 Our development process
Collecting the business requirements from the clients and preparing a project requirement document (PRD)
Starting off the web designing factors like required layout, sitemap, images, features and initial input required for the website that are approved by the clients.
Developing the website design with all the basic and advanced features and inputs based on the clients' requirements.
Testing the website for any technical issues and enhancing the website's security to avoid breaches.
Deploying the website with the best technical aspects after all the required factors approved by the client.
Working on feedback to improve the website's performance and continuing the support by maintenance and security updates for the website.
To get potential traffic and leads for your business website, we can help you with best SEO and digital marketing practices at affordables rates.
This is how we initiate a project and provide our maximum support to get the job done under the expected time frame. We assure you that things will not get hasty and we never compromise in providing quality outcomes.
Why JB soft system?
Since its inception, JB Soft System has been serving a multitude of clients in delivering successful business websites across the globe. Delivering quality websites that levitates business within the expected time is what we consider as success. With a skillful team of professionals, we strive to deploy only the best solutions that will create success stories.
We deal with clients in a professional way right from the requirements gathering, developing to deployment and maintenance of the website. Being termed as one of the finest web design and development companies in Chennai, we are happy to provide web development services for your business to shine in this digital era. By partnering with JB Soft System you can ensure that your project has been in the good hands, no matter what your business requirements falls into, we can develop your website in the best way possible.
Prominent Web Design Solutions