47% of the world population is already using the web and out of them especially in India 79% of the internet traffic is through mobile devices. At this rate any business should have their website catered to the mobile audience and be there in a presentable way when your target customer searches for you on the mobile.
We at J B Soft System, help business to develop mobile friendly websites that meets all standards. Even if you have a website that is not responsive on other internet devices, we have responsive design solutions to make it work for you. As per Google's latest search algorithm, they filter out mobile responsive websites and bring it up on search when users search on the mobile.
Our experts understand this well and deliver responsive lightweight web-design solutions that is specific to its purpose. One can choose a mobile specific design layout Or a responsive web design that fits all devices.
Since responsive web-design is considered a best practice on internet we offer this for all our new web-design solutions by default. But if you happen to have a website that was developed without a responsive layout, we will help you in converting the same to a responsive web-design.
We ensure consistency across device screens, be it small or big.
Benefits of having a responsive website
Improved search ranking and established online presence even on the web
Fix domain name - you don't have to worry about having multiple websites for mobile and desktop
Lower bounces because of structured content presentation on the website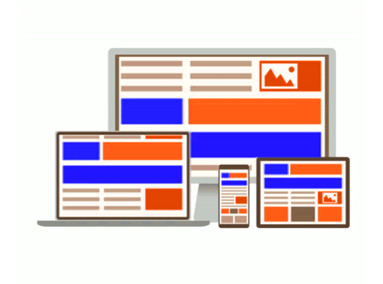 Prominent Web Design Solutions