Surprisingly, 79% of the internet population is active from their mobile devices. At this rate the future of internet technology will be most active on the mobile. To make use of this opportunity it is best to have your dedicated mobile apps available for download. J B Soft System is one of the best mobile app development company in Chennai
We at J B Soft System are here to support your mobile application needs. Our mobile app developers can deliver to your expectation be it a simple fun app or an enterprise application.
While we suggest business to go Android first, our team is experienced in mobile applications development on both Android & iOS platforms.
We can help you with design, development, deployment and support for your mobile application requirement.

To know more and discuss further, drop us an enquiry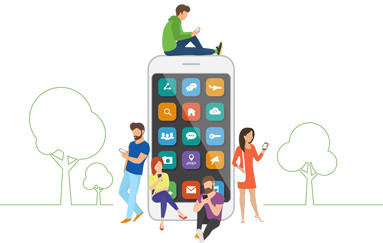 Our mobile applications development process include 3 steps approach:
Firstly, Designing the screen flow and UI
Next, Development using the required technology
Finally, Testing & Deployment on App Store or Play Store respectively